Welcome!
Thank you for visiting our website. Here you will see and read about the many exciting things that take place in our school.
Should you wish to find out more about the school, please feel free to make an appointment and I will be delighted to show you around.
Mrs Martina Martin
PRINCIPAL
Find out more about enrolling in St. Mary's PS
BIRTHDAY GALLERY
Look who has celebrated their birthdays this week in St. Mary's!
Happy Birthday Jacob and Elsie!
Well done to our 'Stars of the Month P1-P7!'
A Glimpse of Life at St. Mary's PS...
P1 PE
P1 Painting
Gaelic team
Grainne play Gaelic
Problem solving
p5-7
I've got it!!
Active Maths on the Interactive Whiteboard
Enjoying Cookery
All Aboard!
P4-7 Cheerleading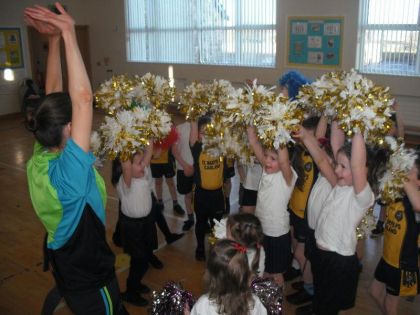 P1-3 Cheerleading
Christmas Show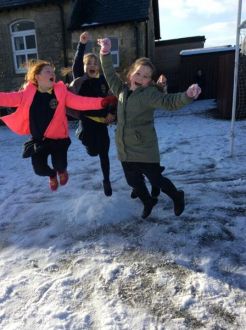 Preparing for the Party!
Being Active
Eat your 5 a day!
How much should we eat?
Experimenting on the Water Bus
P1-2
Upcoming Events...
Tuesday, 21st November 2017
Drama with Stephaine (All class 9.15-12pm )
Wednesday, 22nd November 2017
P5-6 Swimming (9.30 - 10am)
Thursday, 23rd November 2017
BINGO NIGHT (7pm Everyone welcome! )
Friday, 24th November 2017
P5-6 ASSEMBLY (1.30pm Everyone welcome! )
Tuesday, 28th November 2017
Drama with Stephaine (All class 9.15-12pm )
Wednesday, 29th November 2017
P5-6 Swimming (9.30 - 10am)
Thursday, 30th November 2017
OPEN NIGHT (7pm All prospective parents welcome )