Welcome!
Thank you for visiting our website. Here you will see and read about the many exciting things that take place in our school.
Should you wish to find out more about the school, please feel free to make an appointment and I will be delighted to show you around.
Mrs Martina Martin
PRINCIPAL
Find out more about enrolling in St. Mary's PS
MONTHLY ACHIEVEMENTS
Congratulations to all the children who had achievements this month.
This months achievements including:
Moving up in Swimming groups
Winning the Warrenpoint Football tournament
2nd Blue peter Badge - Yasmine
Well done to our 'Stars of the Month P1-P7!'
A Glimpse of Life at St. Mary's PS...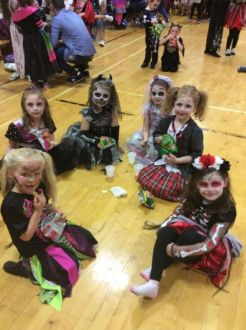 P1-3 Cheerleading