Welcome!
Thank you for visiting our website. Here you will see and read about the many exciting things that take place in our school.
Should you wish to find out more about the school, please feel free to make an appointment and I will be delighted to show you around.
Mrs Martina Martin
PRINCIPAL
Find out more about enrolling in St. Mary's PS
St. Mary's Parent Support Group are pleased to announce a fundraising Fashion Show!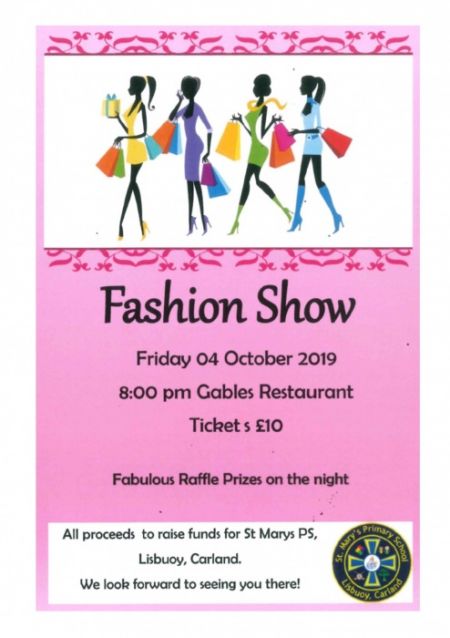 Latest Photographs
Sporty Tots
Sporty Tots
Sporty Tots
Sporty Tots
Sporty Tots
Book Club
Book Club
Gymnastics
Gymnastics
Gymnastics
Arts and Crafts
Arts and Crafts
Arts and Crafts
Arts and Crafts
Arts and Crafts
Arts and Crafts
Fun Club
Fun Club
Fun Club
Fun Club
Fun Club
Fun Club
Fun Club
Fun Club
Fun Club
Fun Club
Fun Club
Fun Club
Fun Club
Fun Club
Fun Club
STEM Club
STEM Club
STEM Club
STEM Club
STEM Club
STEM Club
STEM Club
STEM Club
STEM Club
STEM Club
STEM Club
STEM Club
STEM Club
Gaelic
Gaelic
Gaelic
Gaelic
Gaelic
Gaelic
Gaelic
Gaelic
Gaelic
Gaelic
Gaelic
Gaelic
Gaelic
Gaelic
Gaelic
St. Mary's Primary School, 16 Lisnagowan Rd, Carland,Dungannon, County Tyrone, Northern Ireland BT70 3LH Phone: 028 8776 1515 | Email: info@stmarys.lisbuoy.ni.sch.uk